01.
OUR MOTTO: Work hard, play harder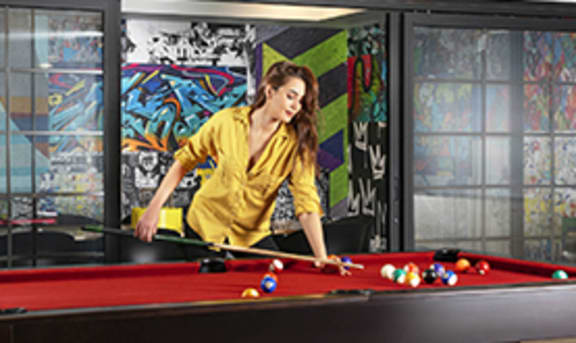 Located in the heart of the quirky, vibrant goodness that is downtown Las Vegas, Fremont9 is an apartment community that knows how to work hard and play even harder. Settle in, this is going to be fun.
02.
OUR PLACE: Better than hitting the jackpot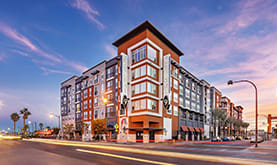 Of course we have the standards like stainless, quartz and wood-style plank, but you'll flip for the more unexpected details in our studios, 1-, 2- and 3-bedroom floor plans. Think gas appliances, LED under-cabinet lighting and oh so much more.
03.
OUR HOOD: Left of center, east of Fremont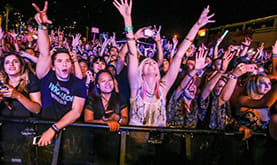 You can't fake this kind of cool. Two steps to your right? Legendary Atomic Liquors. A block to your left? The Container Park filled with fun. A hop, skip and jump in either direction? Dog parks. The world's best barista. Craft everything.
PICK YOUR POISON
We have ones and twos, not to mention studios, threes and live/work layouts. Pick the number of bedrooms and floor plan type that's right for you, then check availability and get pricing for your desired move-in date.
GET TO KNOW FREMONT EAST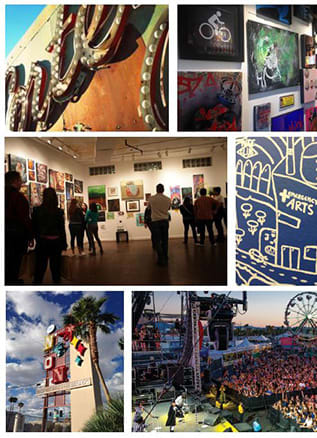 The Fremont East Entertainment District (FEED) from Ogden Street South to Carson was born in 2002. Over the years, it's developed into the place to be for LV locals. Some of the area's most authentic and creative food, beverages and art is happening here. And Fremont9 is right in the heart of the action.
Get a taste of life to the nines at some of our favorite spots. + Killer Coffee at PublicUS + Bacon Jam at Carson Kitchen + Boulevardiers at Oak & Ivy + Puppy Love at The Hydrant Club + Blowouts at Bombshell + Vintage Vinyls at 11th Street Records + so much more!